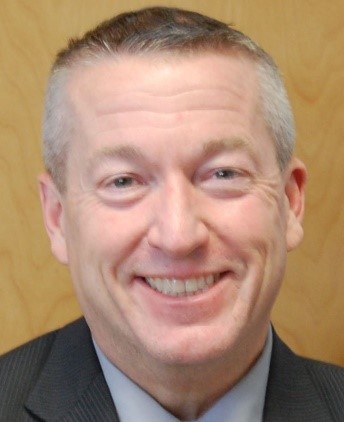 Gene Mancuso
HF-L Superintendent of Schools
20 Church Street
Honeoye Falls, NY 14472
Phone: (585) 624-7010
Fax to the Superintendent's Office: (585) 351-6056
Twitter @gene_mancuso
Honeoye Falls-Lima Superintendent Gene Mancuso was selected to be the Chief Executive Officer of the school district in March 2013. His career in education began in 1991, and has included being a teacher, coach, and administrator in Maryland and New York. The superintendent receives a written evaluation annually in accordance with Commissioner's Regulations section 100.2 and holds the professional responsibility to perform all duties set forth in Section 1711 of the Education Law of New York as well as that authority granted or imposed by the Commissioner of Education and those implied by or reasonably necessary to carry out the position of Superintendent of Schools.

Mancuso believes that every decision made and action taken revolves around providing all students with multiple opportunities to reach their potential, as well as feel good about themselves and their own learning. Mancuso has a strong connection to tradition while keeping an eye and vision on the future.

To deliver on this student centered approach, Mancuso is transforming historic buildings into modern, bright, technologically current learning and teaching facilities. The District's current capital project includes modernization and revitalization of classrooms and includes the creation of unique creative spaces for students to explore skills, processes, and production that will be a part of their future.

A constant priority for all of us in schools is safety. Mancuso has worked with members of the community and staff to build a strong infrastructure of technological and physical safety barriers. He has worked with the Board to fund mental-health staff including a school social worker as well as drug counseling so that one student's challenge does not become a school wide tragedy.

To deliver the education our students deserve, we also must recognize innovative solutions to help students and families meet the robust learning standards we have set as a school district. One to one computing devices, learning management systems, strong collaborative professional learning for teachers, and maximizing students' curiosity and interests are all part of the continuous improvement process in HF-L.