Thanksgiving Break - 11/24/21 - 11/26/21 #WeAreHFL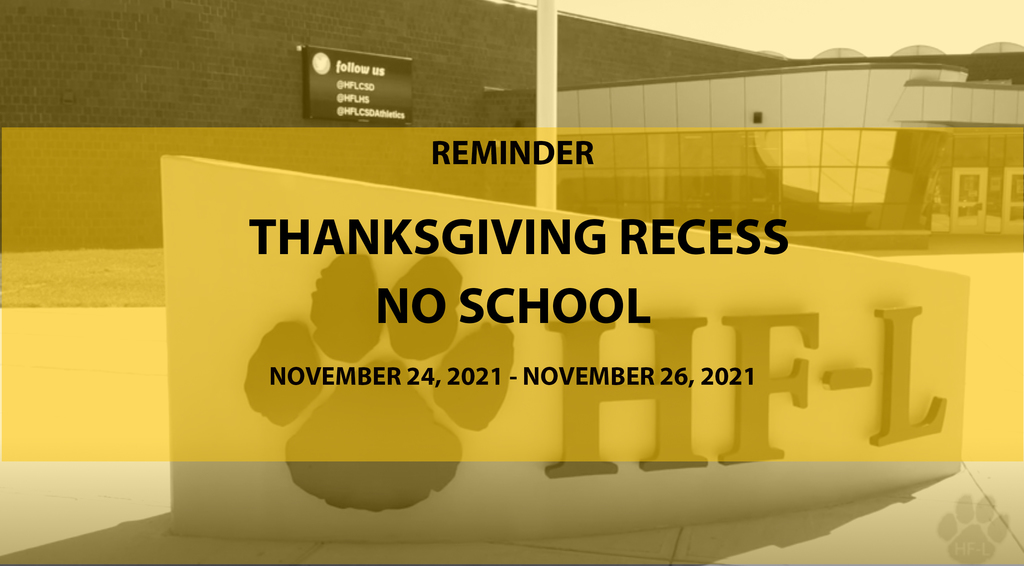 The a cappella group "Ithacapella" from Ithaca College visited HF-L on their Thanksgiving tour today. The group performed in the H.S. Auditorium for staff and students, conducted a best practices workshop, and even serenaded one lucky student! #WeAreHFL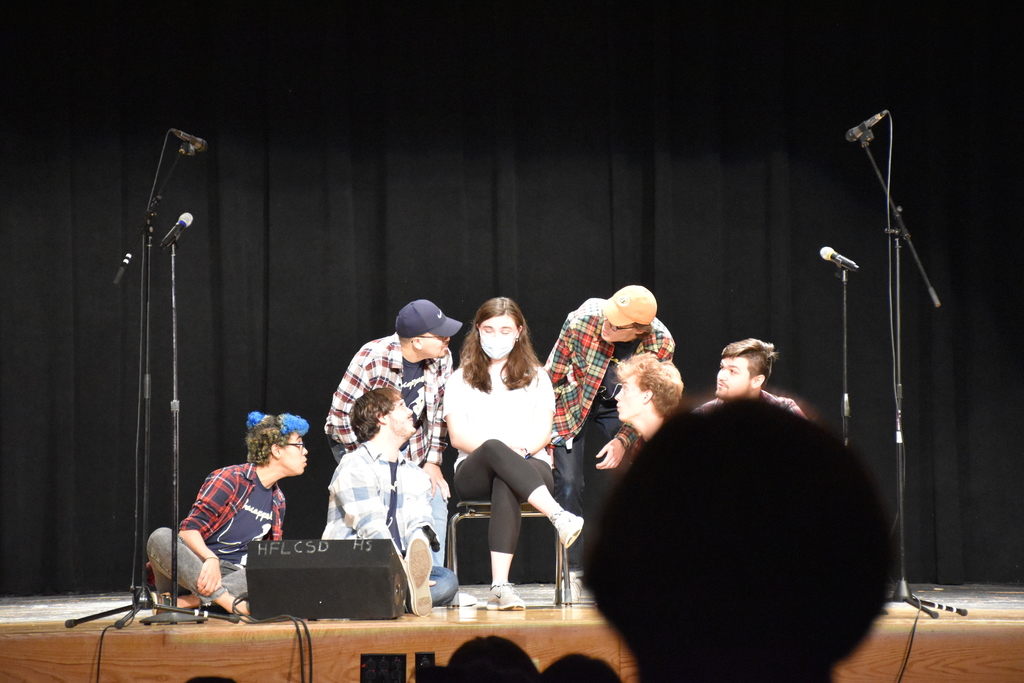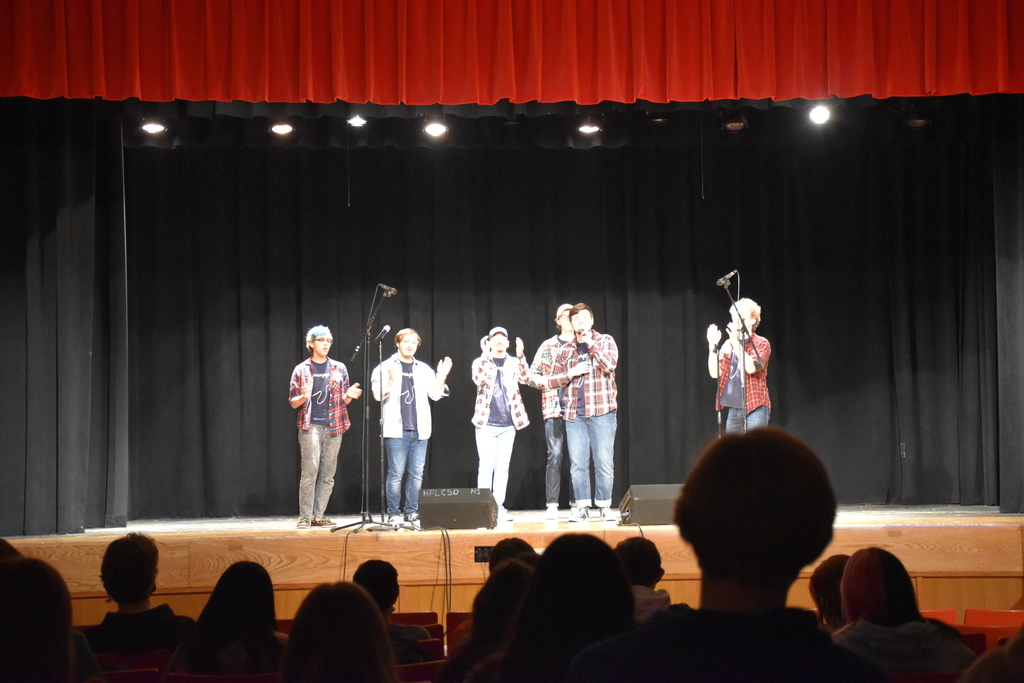 Reminder: Board of Education Meeting, 11/23/21, High School, 7 p.m. #WeAreHFL

High school students throughout Monroe County will come together for an in-person ROC2Change Student Summit on Monday, November 22, 2021, at St. John Fisher College. More info at
https://www.hflcsd.org/article/593011
.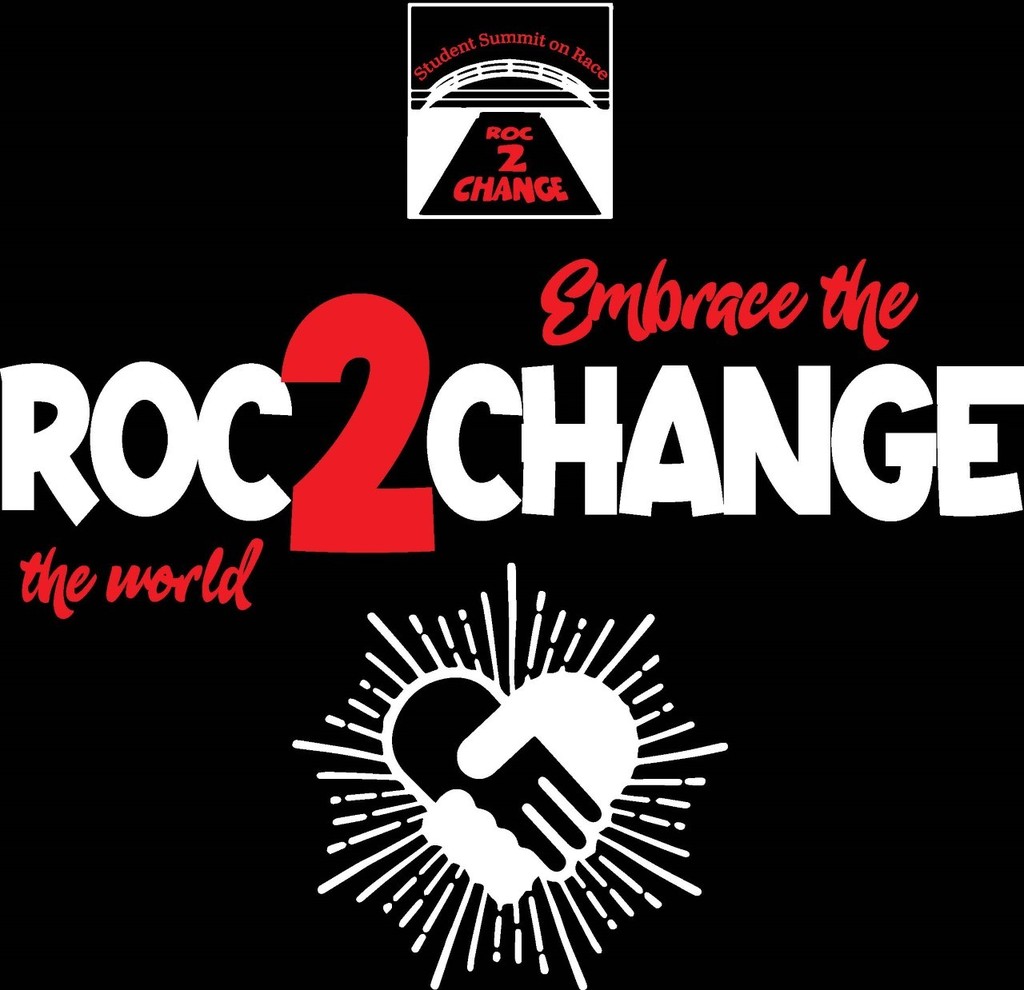 Congratulations to Natalia on completing her Eagle Scout project this weekend- a new GaGa pit for the Manor School! This GaGa pit is handicapped accessible and the cuts outs are lower in order to accommodate our second graders. #WeAreHFL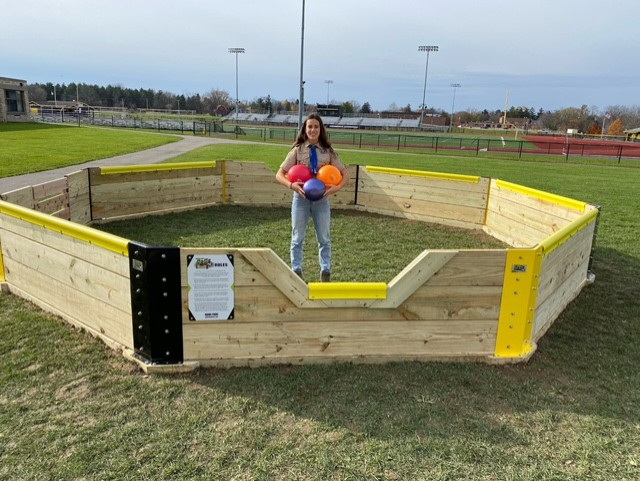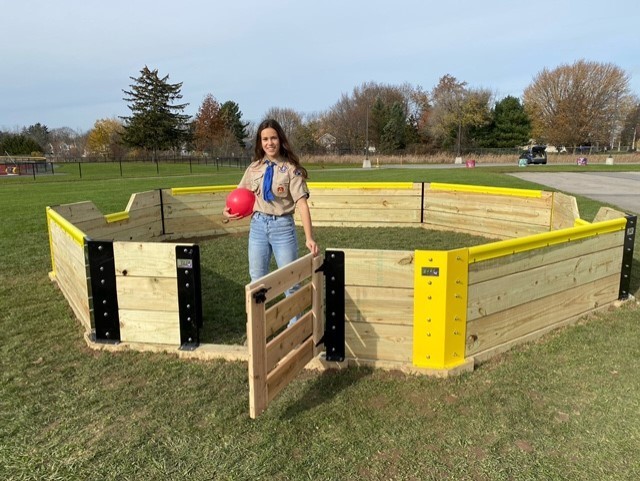 At HFL High School cafeteria a great place for eating, socializing, and being a teen!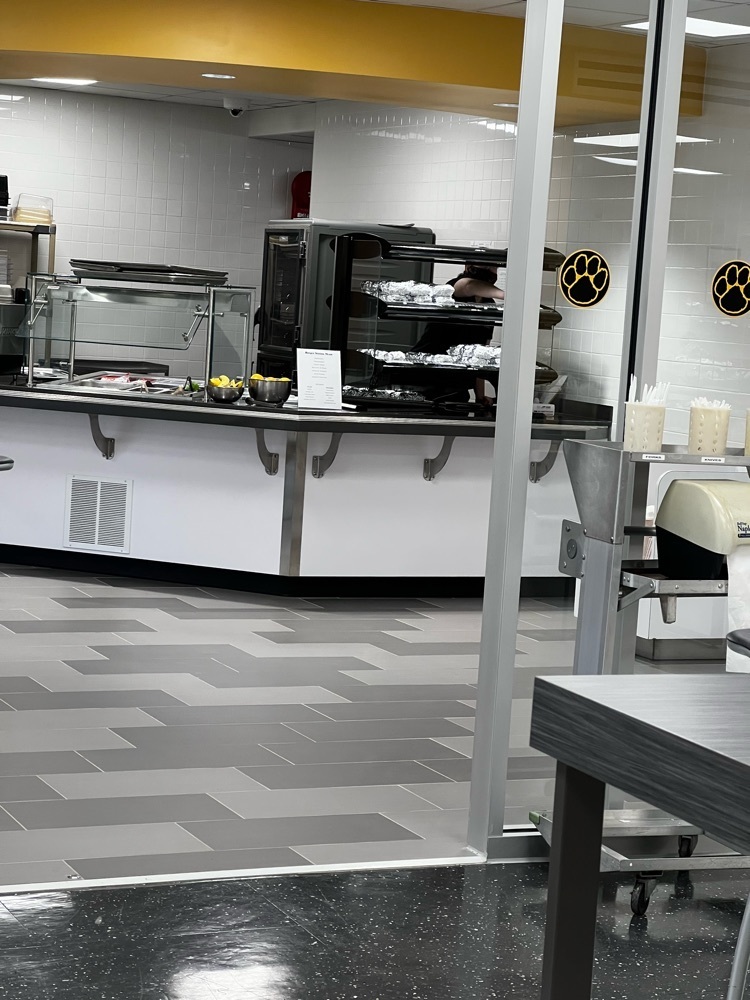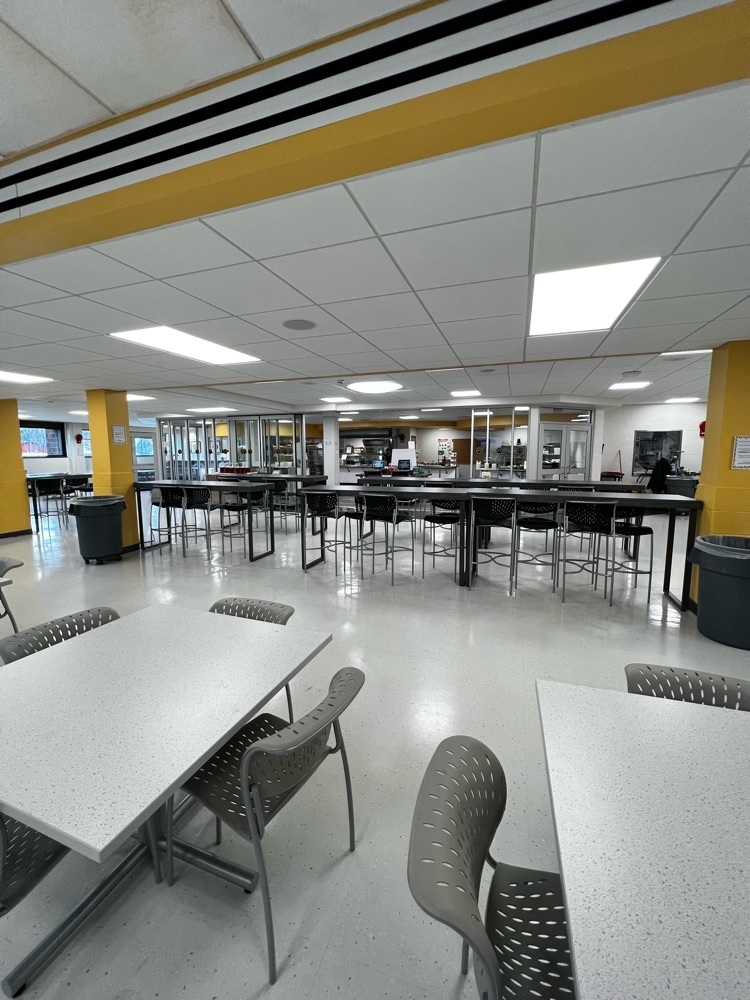 @HFLManor teachers dig into student assessment results with a reading specialist to diagnose gaps and plan next steps - student by student, skill by skill. #cougarpride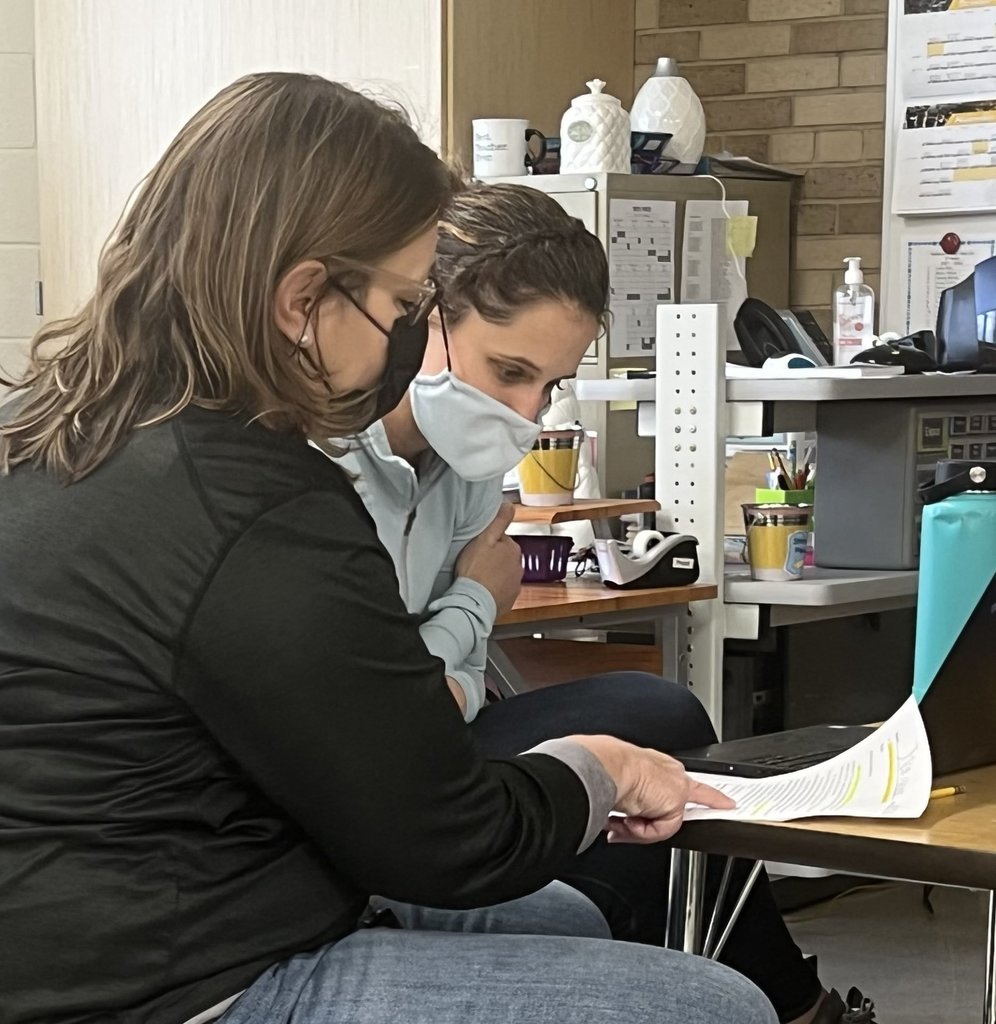 Are you looking for the District and building calendars? Look no further! The calendar is now being called Events, and can be found simply by scrolling down on the homepage and is located to the right of the news articles. Planning ahead? Click See All Events for more! #WeAreHFL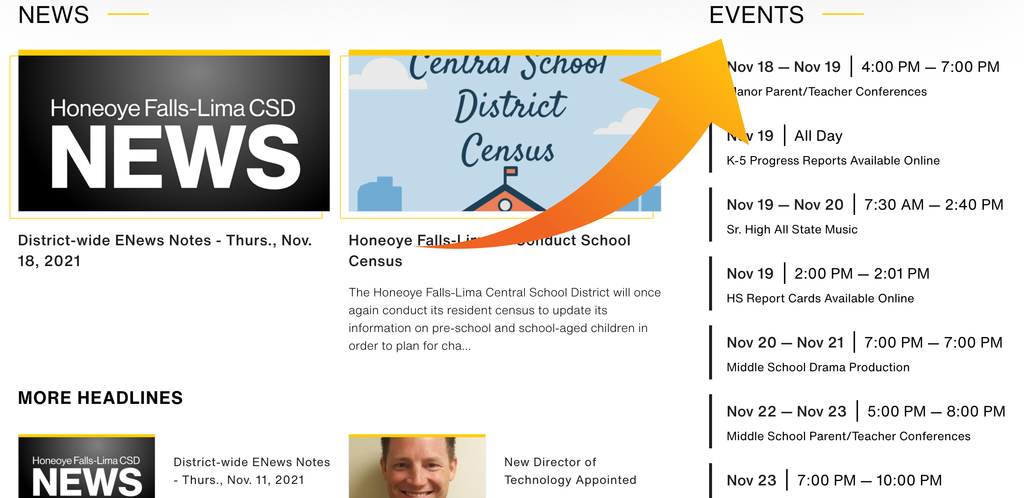 The Class of 2024 has partnered with Leo's Bakery and is now offering pies for sale. This fundraiser will be used to raise money for Junior and Senior proms as well as raising money for the Senior class trip in 2024. Pies are $16 a piece. All orders are due Tuesday November 30th.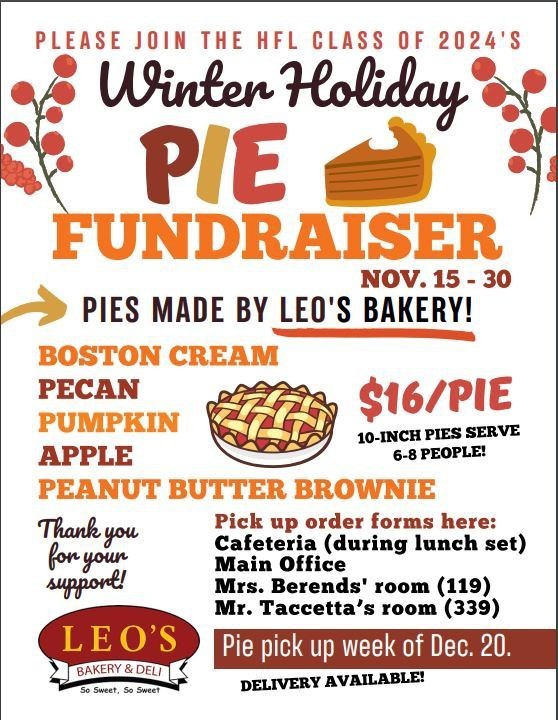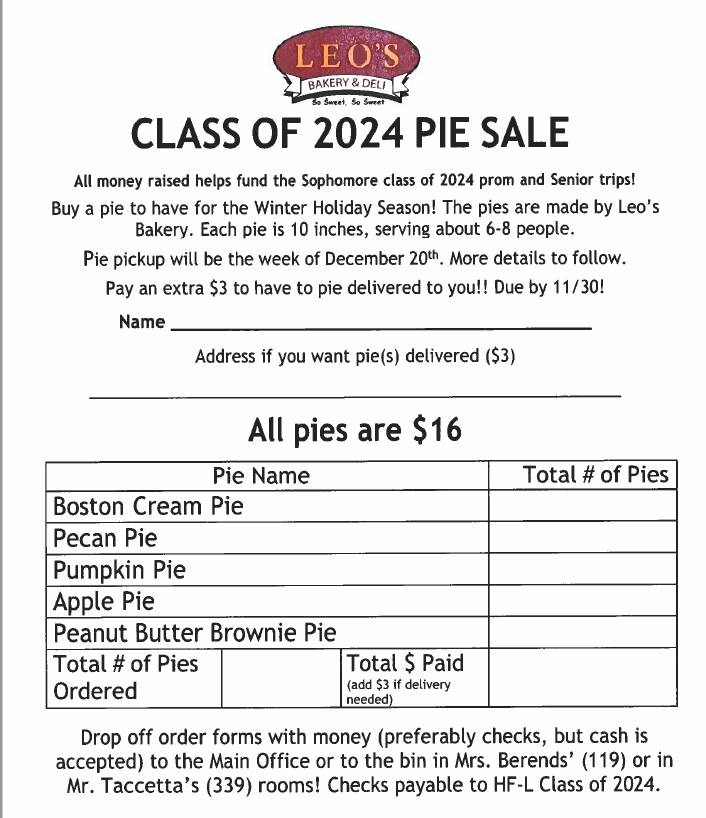 Check out this week's District-wide ENews Notes. Topics include the District's 2021 Census, Happily Ever Before, Toys for Tots, and much more!
https://www.smore.com/k7rvzt
#WeAreHFL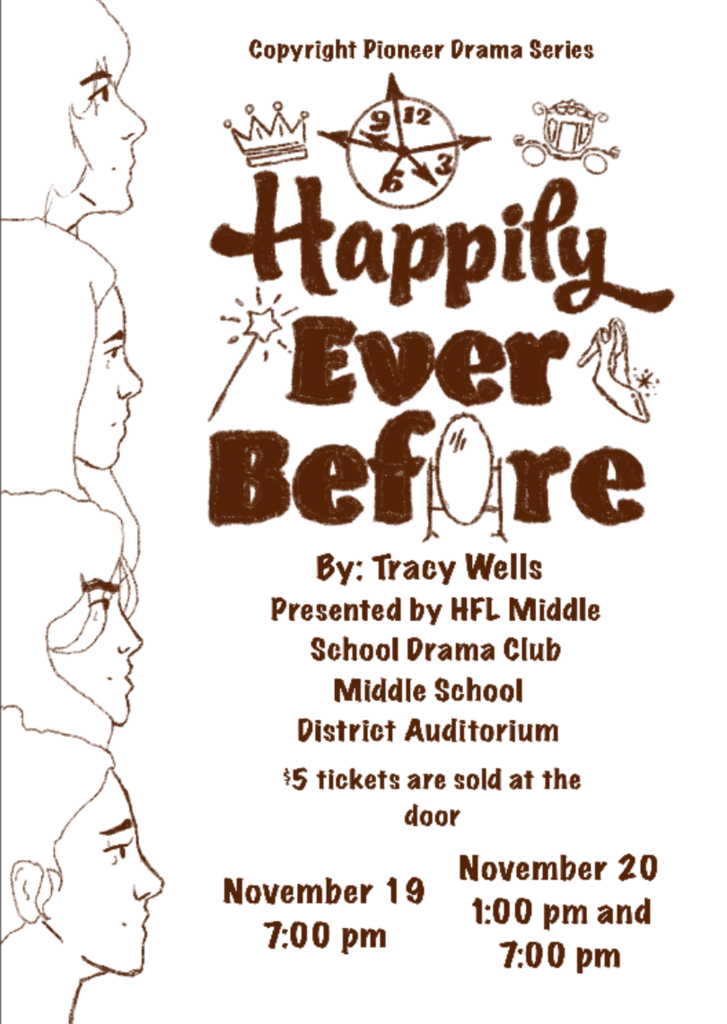 There is an Alpine Ski Team informational meeting today in the the High School lobby at 3:45 p.m. Please consider joining the team, all ski levels/abilities are welcome! #WeAreHFL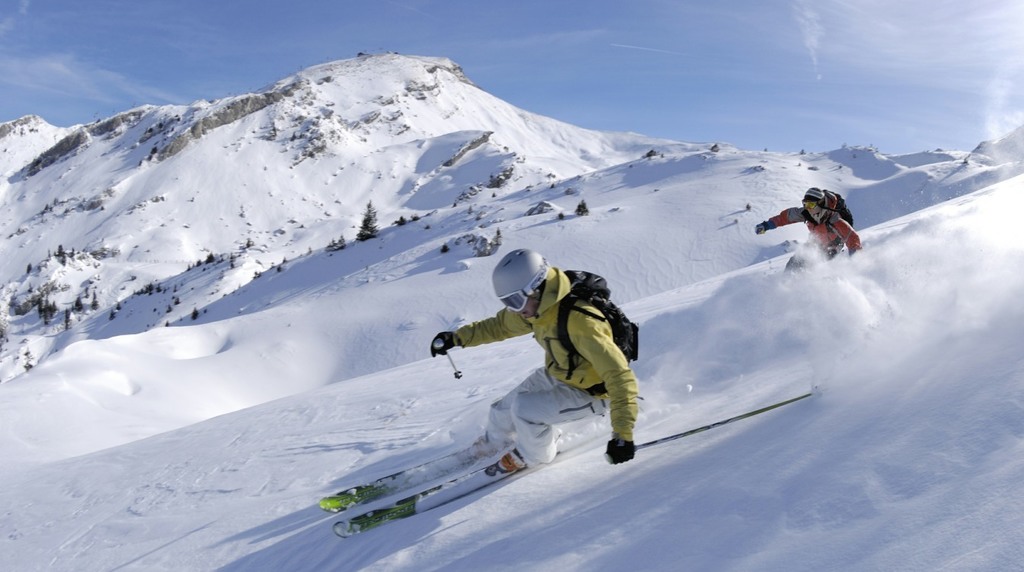 HFLCSD will once again conduct its resident census to update its information on pre-school and school-aged children in order to plan for changes in student enrollment. Residents will receive the District census form (which will be printed on pink paper) by mail the week of November 17, 2021, and are asked to reply by December 7, 2021. For more information, please visit:
https://www.hflcsd.org/article/589364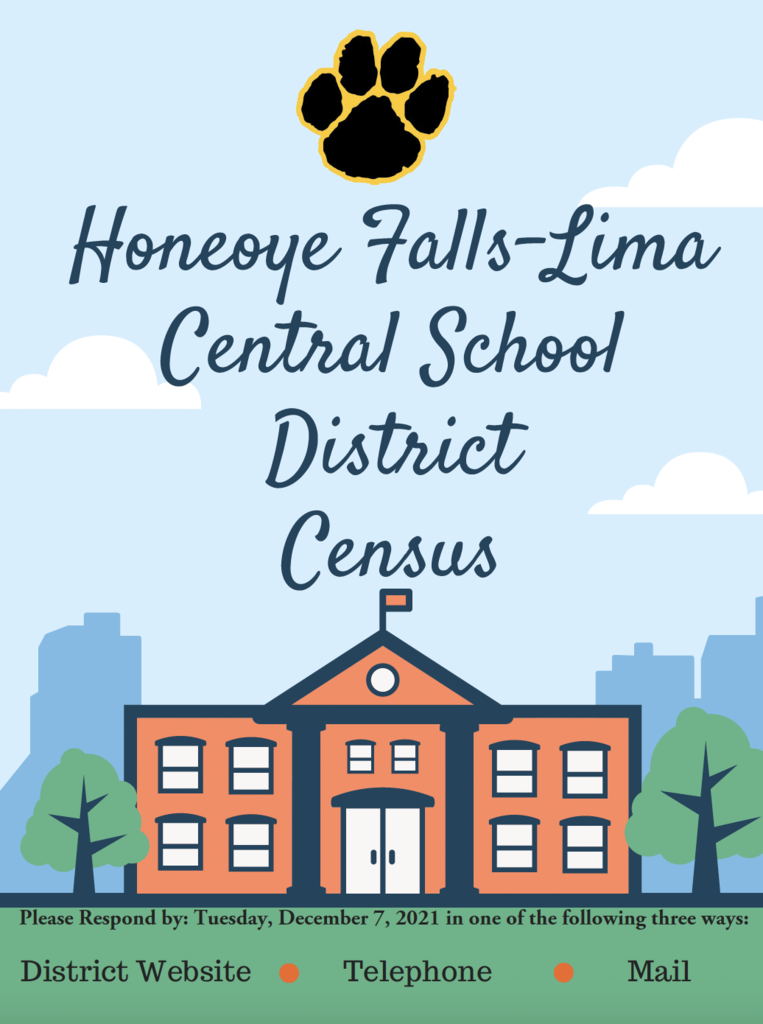 Reminder: Music Booster Club Meeting, 11/17/21, High School Chorus Room, 7 p.m. #WeAreHFL

As the Holiday Season approaches, please consider helping the STEM Club support The Kade Project in collecting donations of new, unwrapped toys for kids in the area. The High School donation box is located in the main entrance vestibule by the Main Office. Donations will be accepted until December 10th. The STEM Club will help transport the boxes from all the HF-L schools to the Community Center after school on December 10th.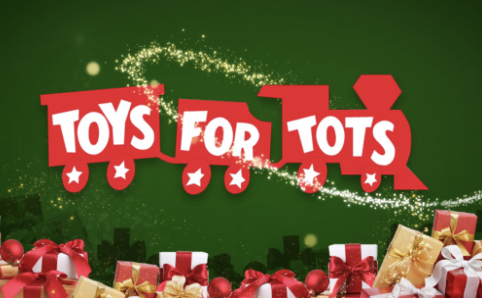 Reminder: Safety Committee Meeting, 11/16/21, Location TBD, 3:45 p.m. #WeAreHFL

The High School held a Making Connections Hobby Day today! Students had a great time seeing their teachers and other building staff showcasing their hobbies and participating in them together! #WeAreHFL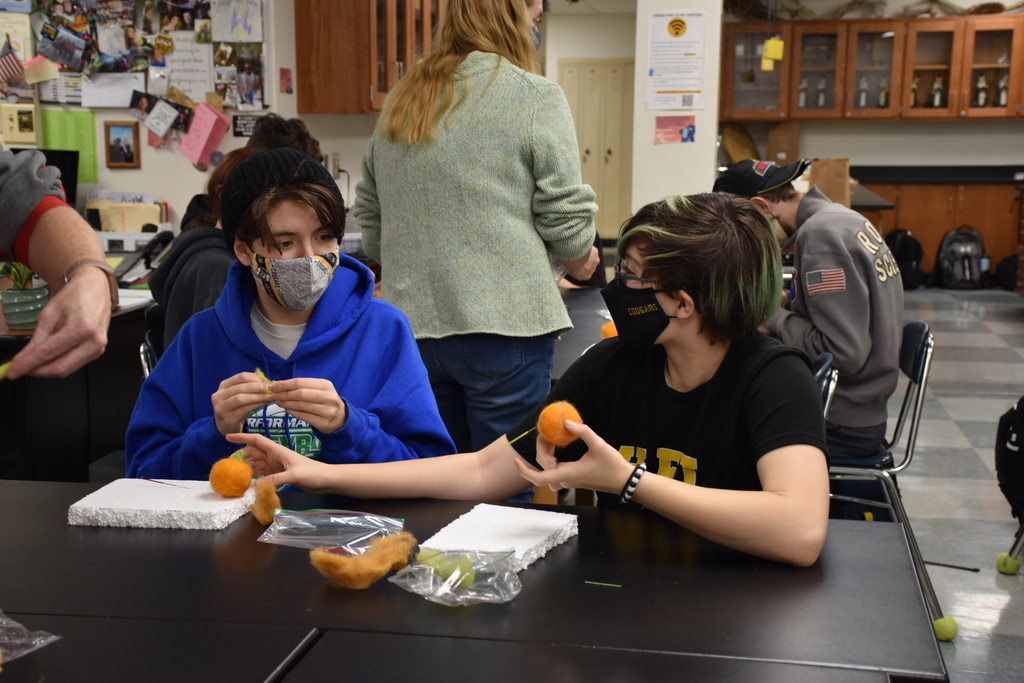 As part of HF-L's 2022-2023 budget process, the District is seeking volunteers to be part of the Program Budget Advisory Council. For more information, visit
https://www.hflcsd.org/page/pbac-committee
. #WeAreHFL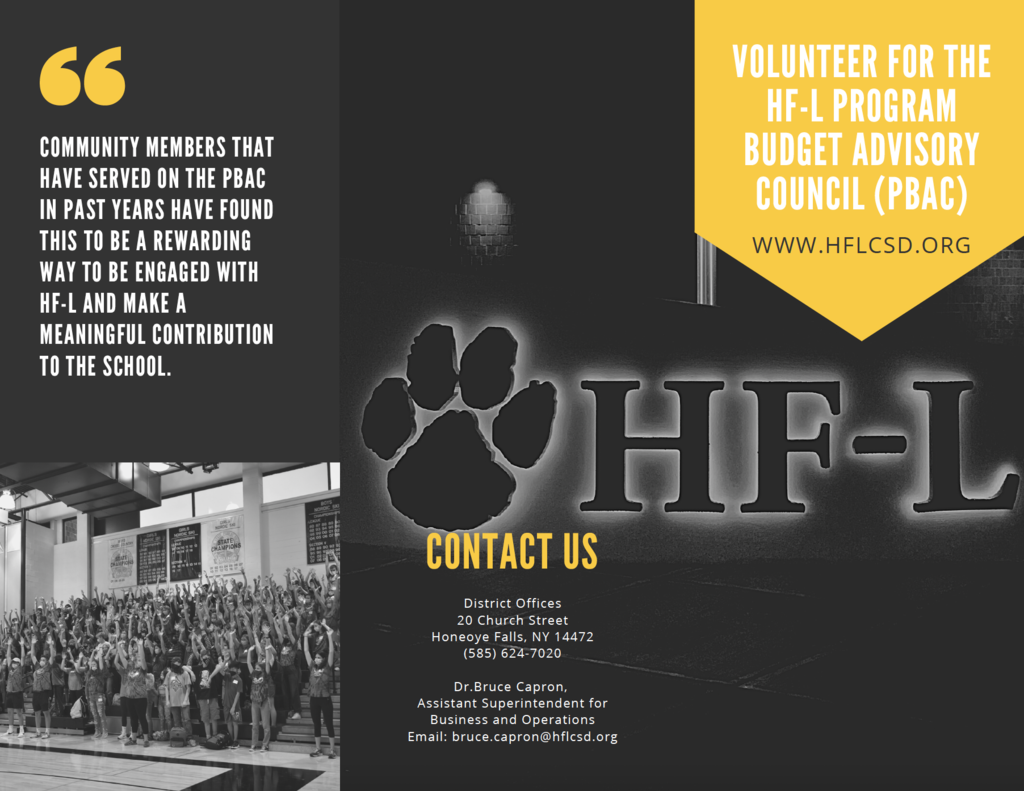 Thank you HFM Ambulance for working with Pool Staff Training today. Collaborative work to keep out community members safe.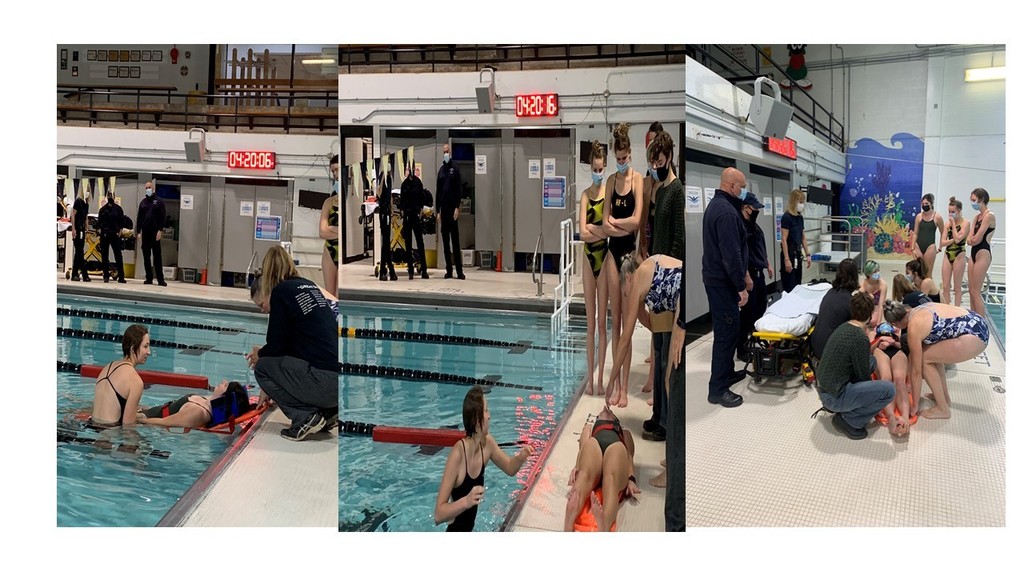 Cougar Care kids enjoying November crafts!