Fall Weekend Main Events! #WeAreHFL

Music Booster Club Meeting, 9/27/23, H.S. Chorus Room, 7 p.m. #WeAreHFL

Did you know that you can combine/merge accounts from different districts in ParentSquare? #WeAreHFL

Board of Education Meeting, 9/26/23, H.S. Cafe., 7 p.m. #WeAreHFL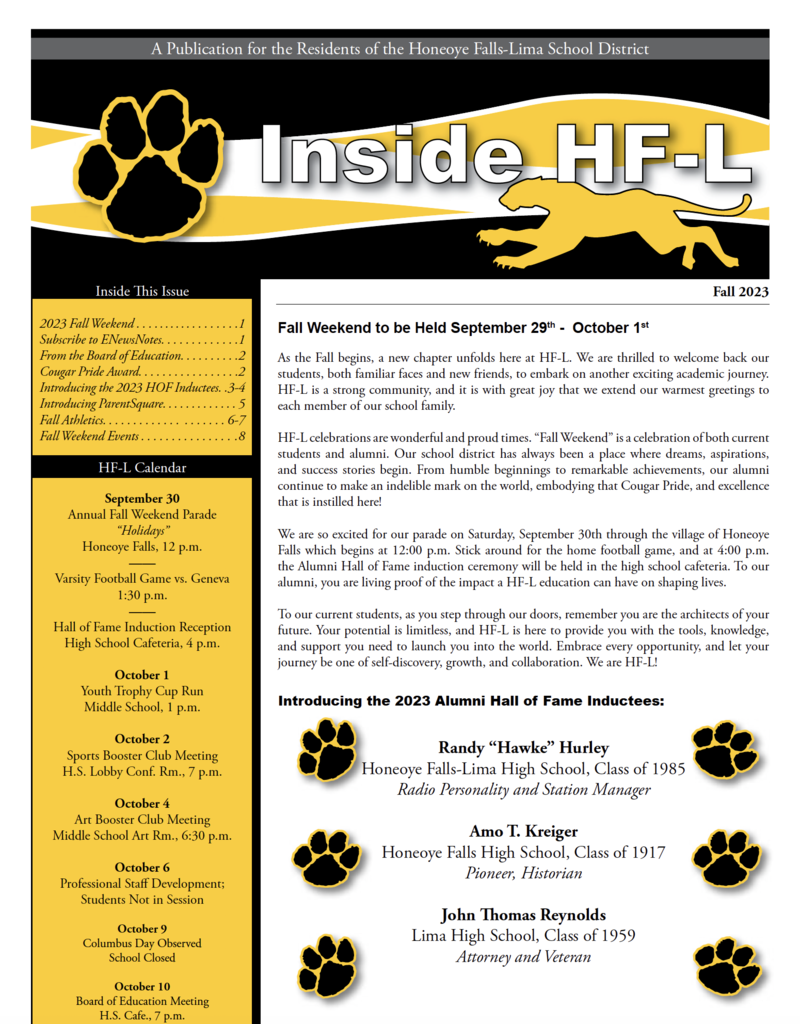 District Health and Safety Committee Meeting, 9/19/23, 3:45 p.m. #WeAreHFL

HFLEA Executive Committee Meeting, 9/18/23, High School, 3:15 p.m. #WeAreHFL

Join our team! HF-L is currently seeking a Food Service Worker at Lima Primary! #WeAreHFL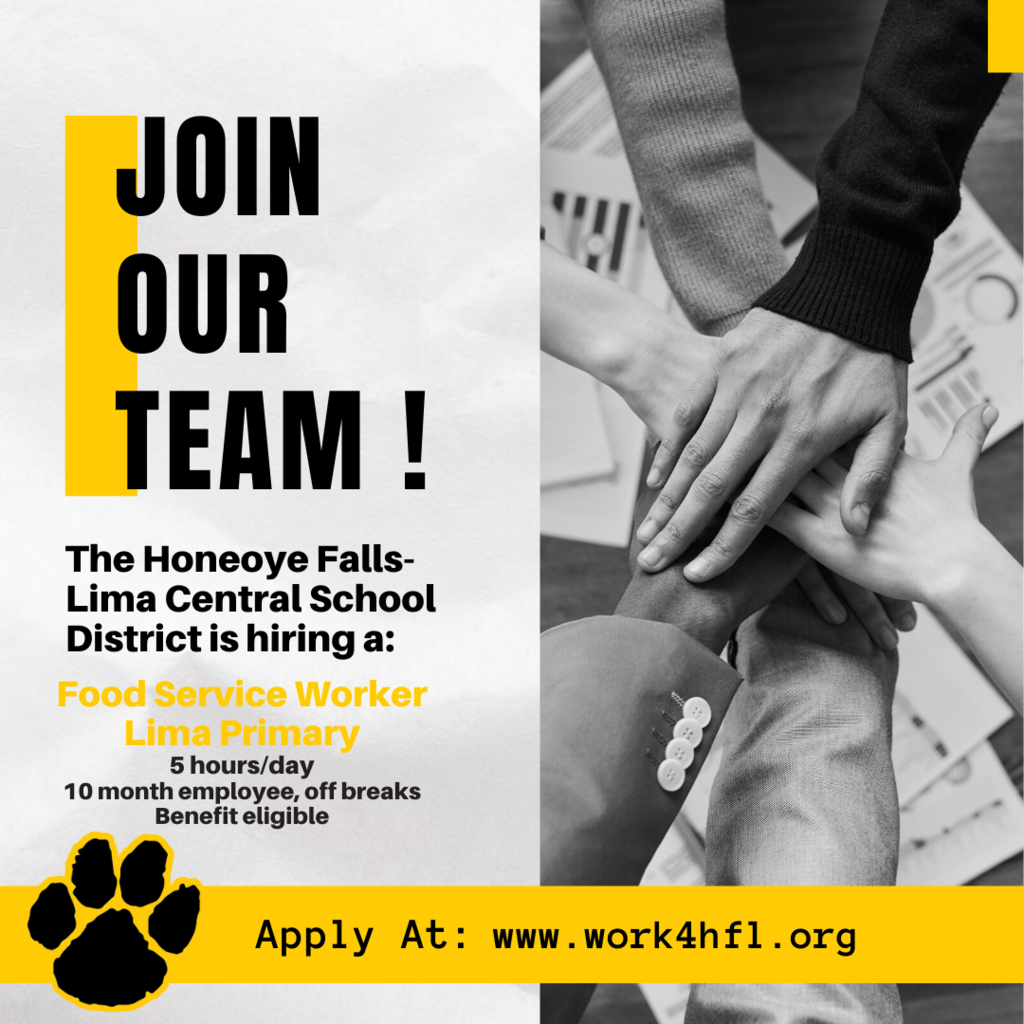 Phase 3 on schedule @hflcsd. Continuing to stay preventative and safely prepared for the future. New concrete pads for fueling vehicles from buses to ambulances here in Honeoye Falls. We work w. community partners to reduce expenses and share services.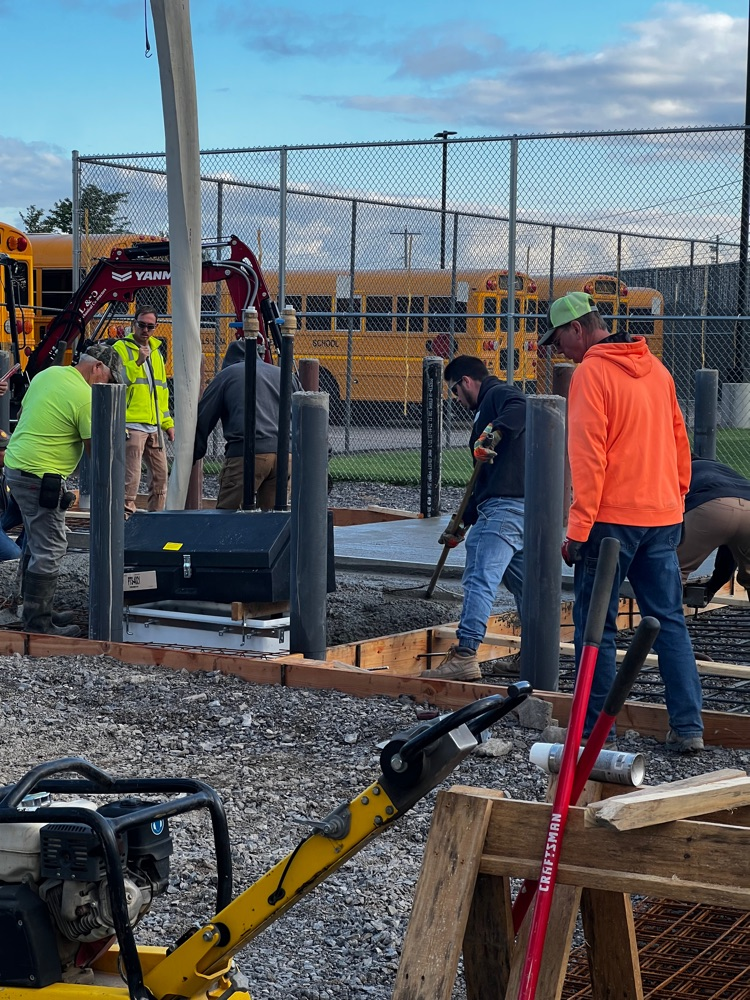 Are you interested in getting on the road with more confidence? With our driver's education class, you can! 🚗📚 Learn the essential techniques needed for driving safely and efficiently in this informational and interactive class. Class starts on Tuesday!
https://registration.hflcsd.org/searchResults.cfm?couID=74
#DriversEd #SafetyFirst #OnTheRoad

The Honeoye Falls-Lima Central School District is now using ParentSquare! As users download the app and become accustomed to the new platform, the District has added a helpful ParentSquare FAQ page to the website. Menu -> Parents/Community Resources -> ParentSquare FAQ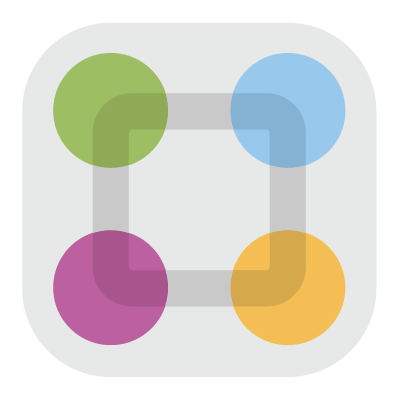 Did you know that you can adjust your notification settings in ParentSquare? You can even adjust your settings differently at the district and building levels. #WeAreHFL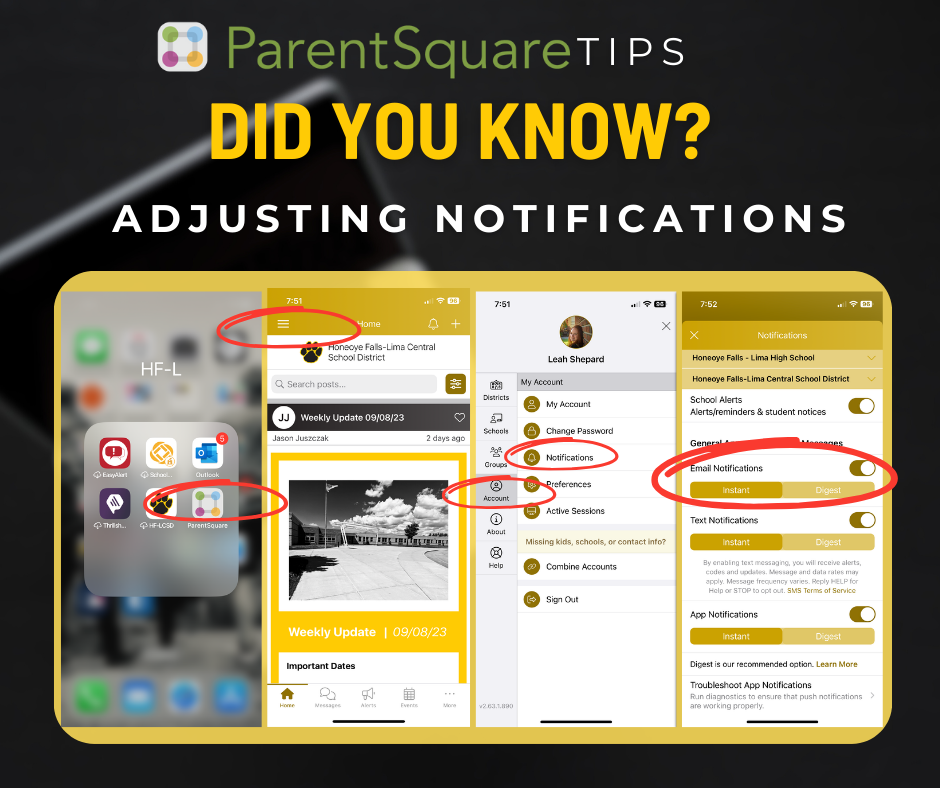 Board of Education Meeting, 9/12/23, H.S. Cafe., 7 p.m. #WeAreHFL

Sports Booster Club Meeting, 9/11/23, H.S. Lobby Conference Room, 7 p.m. #WeAreHFL

Many members of HF-L's Board of Education are touring the buildings this morning! Their first stop was at the High School. #WeAreHFL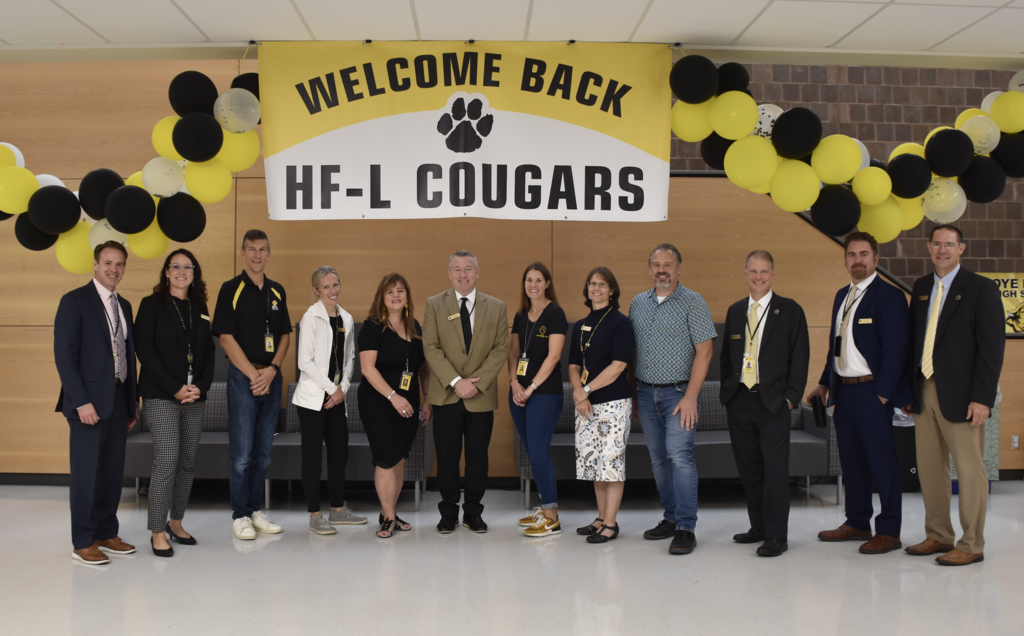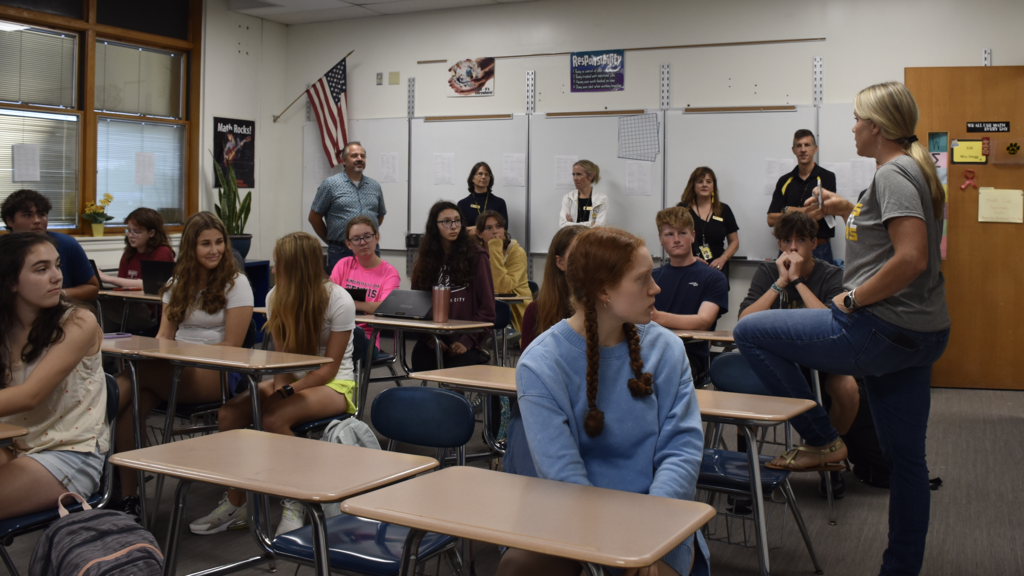 Save the Date! Fall Weekend is scheduled for 9/30/23! The float theme this year is "Holidays." #WeAreHFL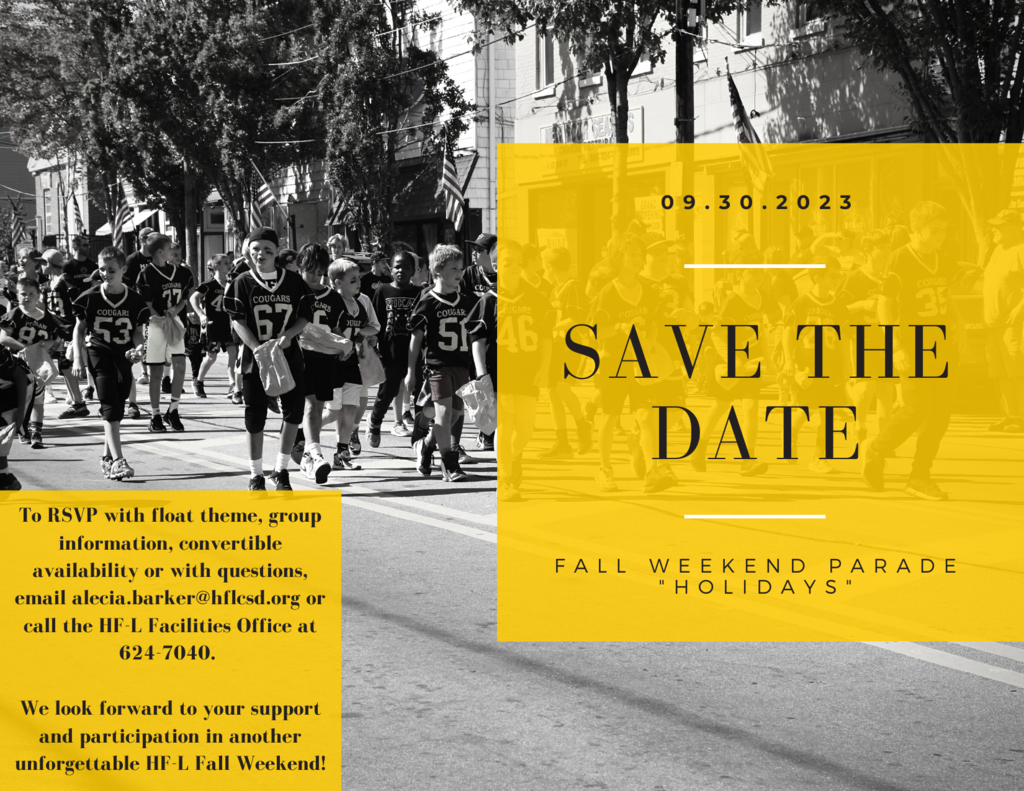 And just like that, we are starting a whole new year! Every student, every day, whatever it takes! #WeAreHFL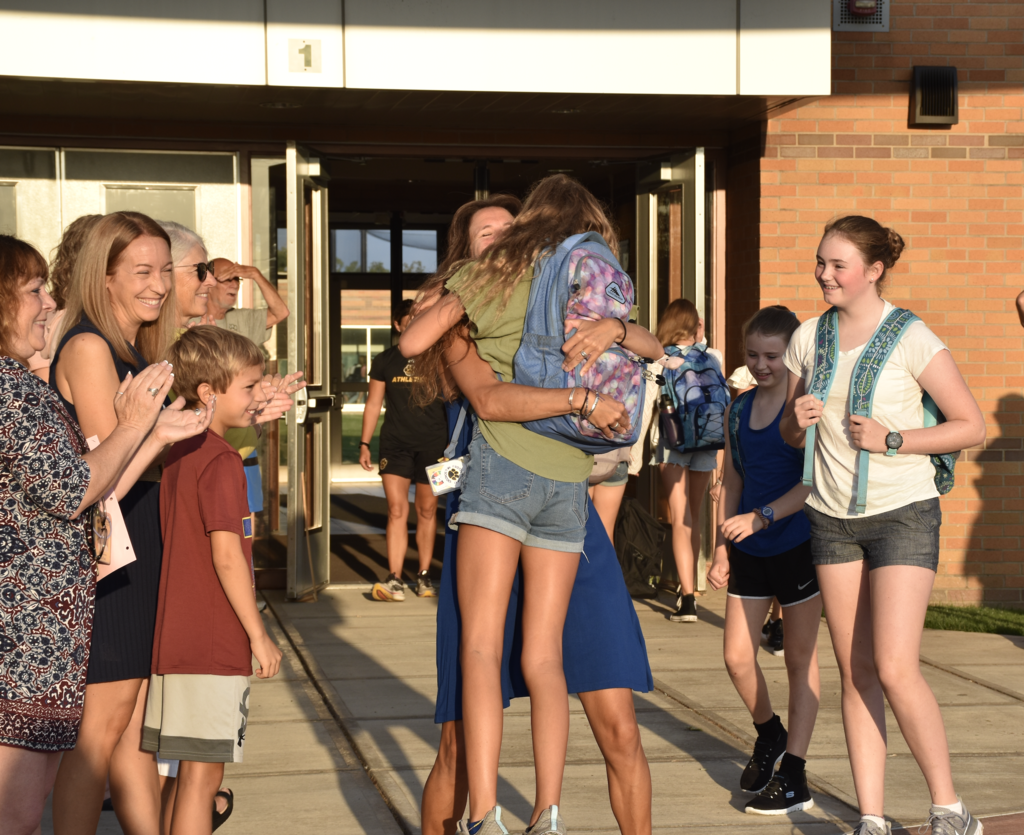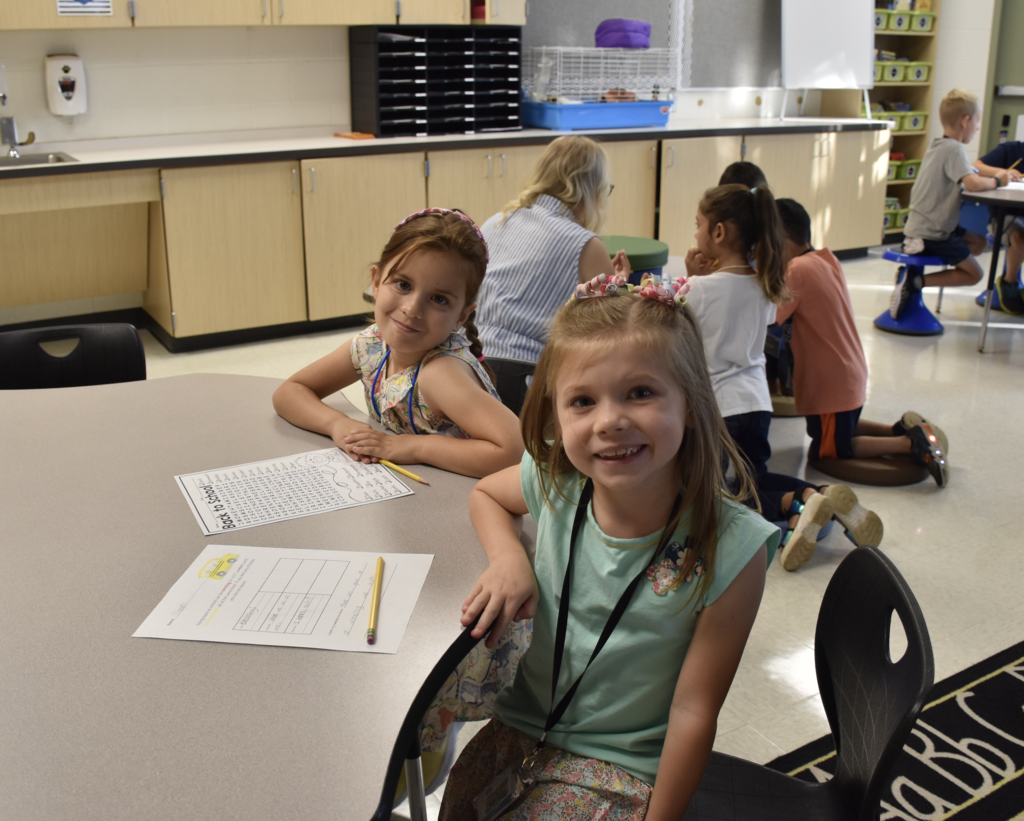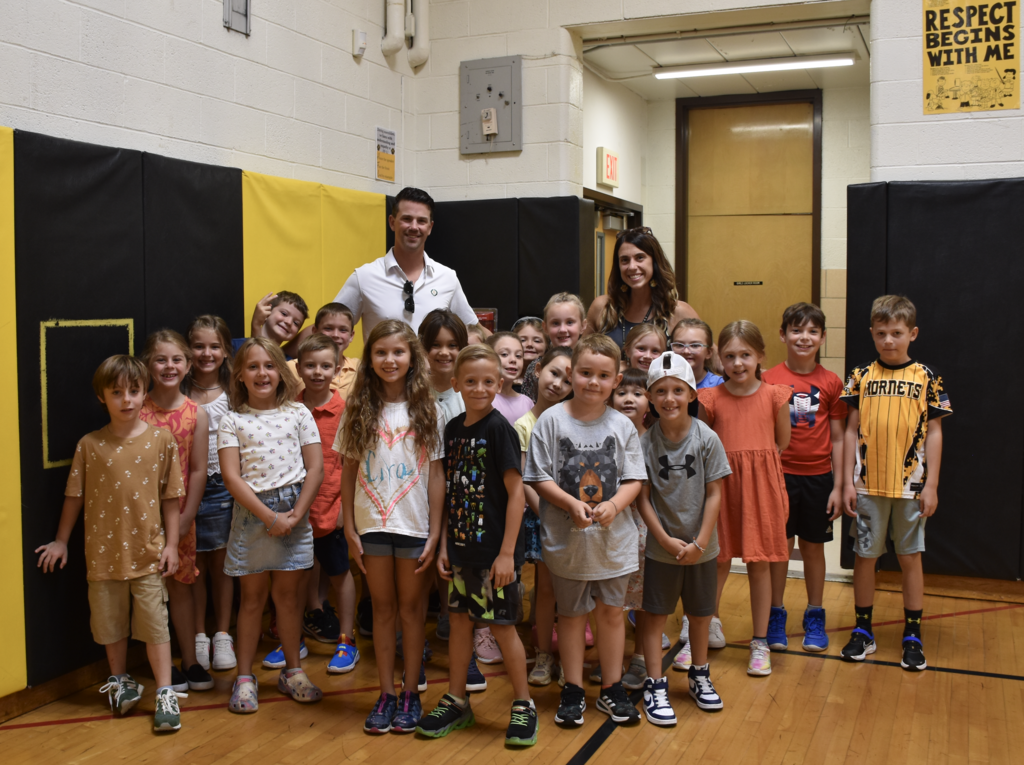 https://www.hflcsd.org/page/capital-project-phase-3
Phase 3 of the voter approved Capital Renovation project is underway @hflcsd. This summer we replaced the fuel island and buried fuel tanks. Temporary fuel tanks have been installed and new tanks arrive soon.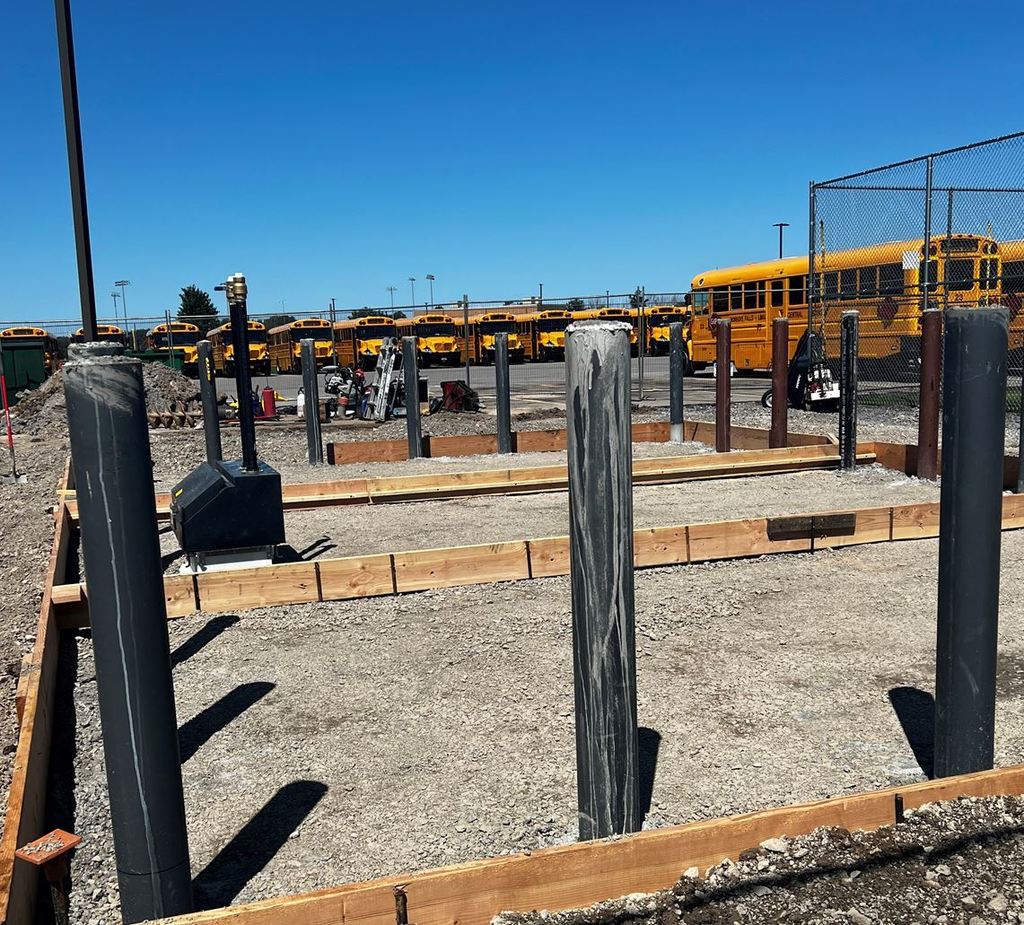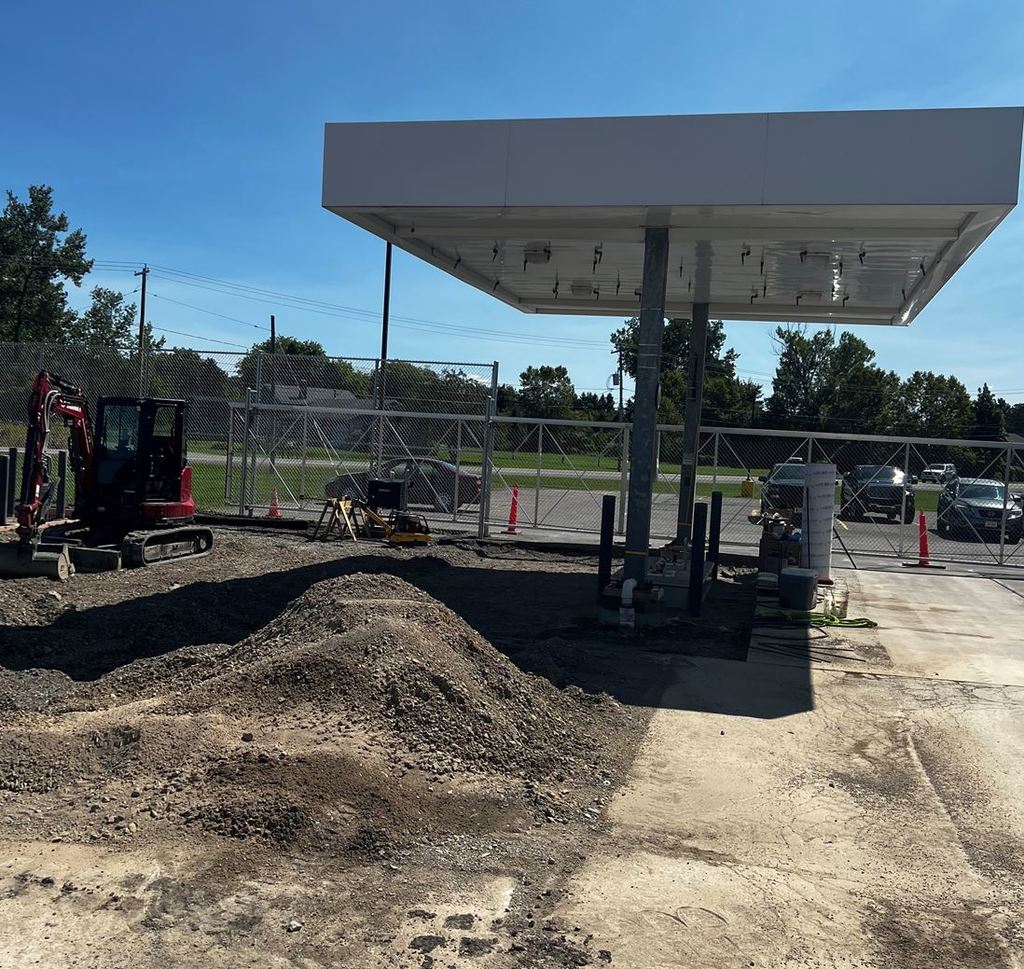 HF-L staff had an inspirational start to the 2023-2024 school year with our annual Opening Day Ceremony. The District welcomed 67 new staff members, celebrated the years of service for many existing staff members, and had a surprise guest from Superintendent Mancuso's past, his very own 7th grade teacher Mrs. Beth Ann Lambein-Hooker! "If you're interested, you will do what is convenient; if you're committed, you'll do whatever it takes." At HF-L, we do whatever it takes! #WeAreHFL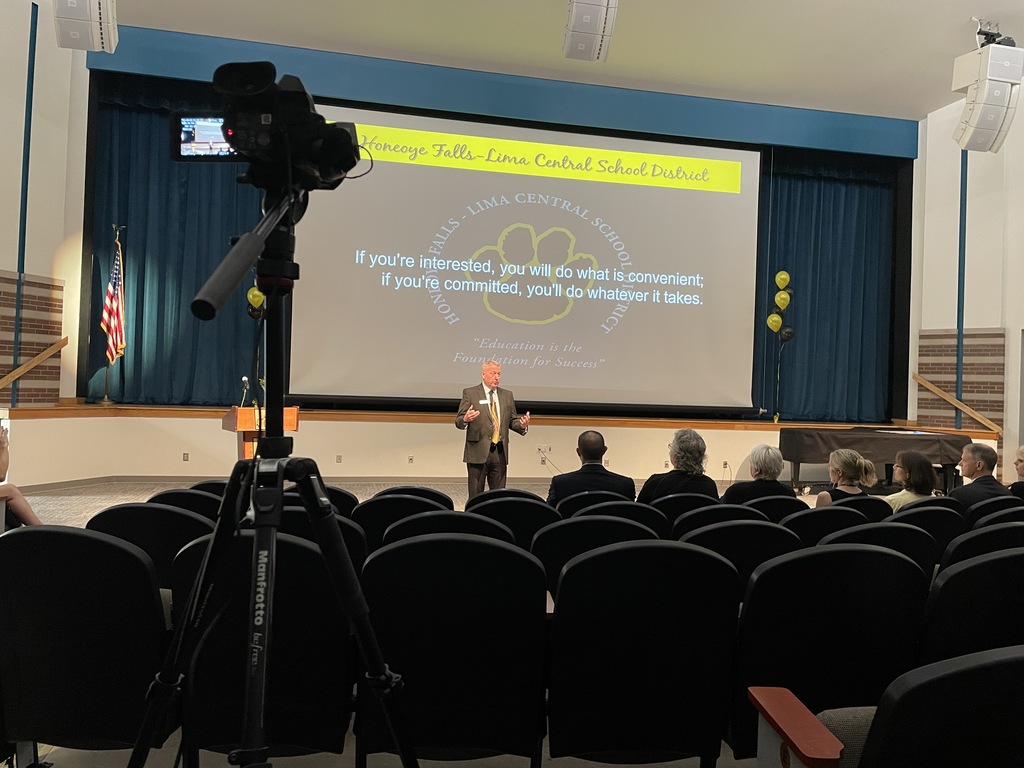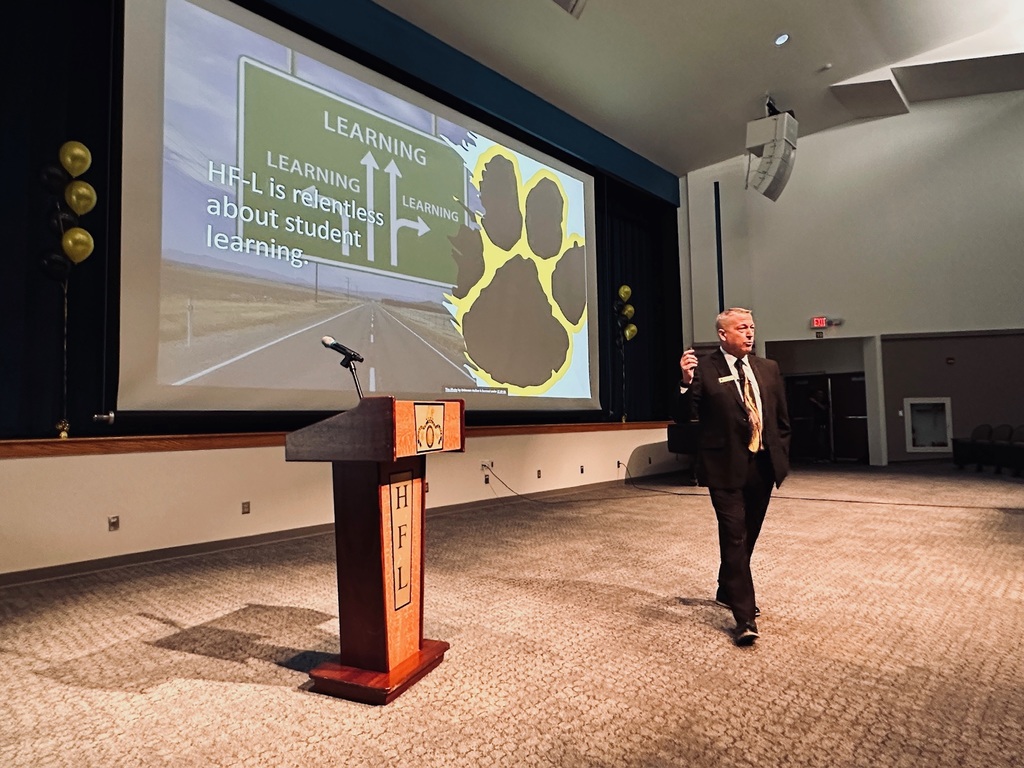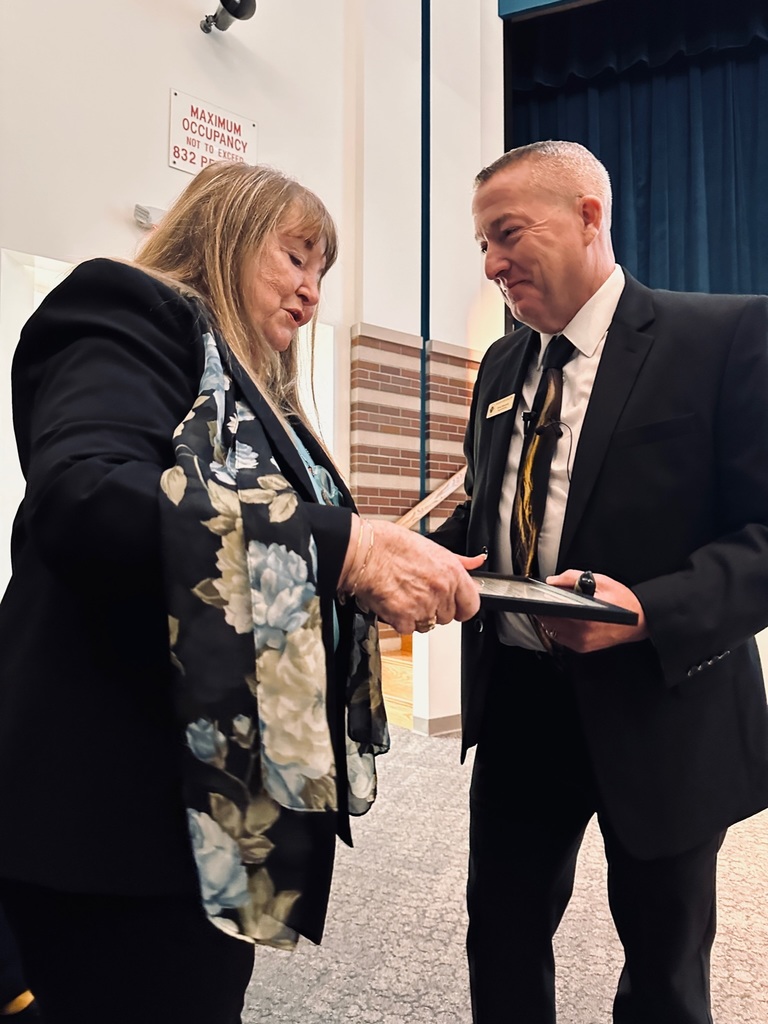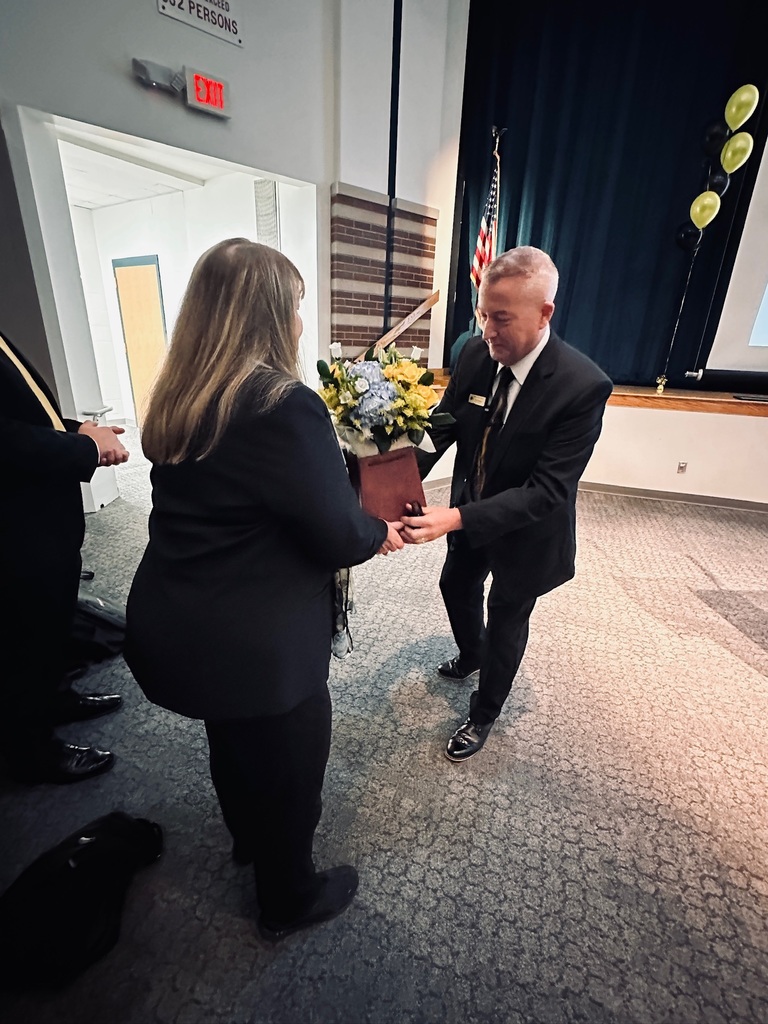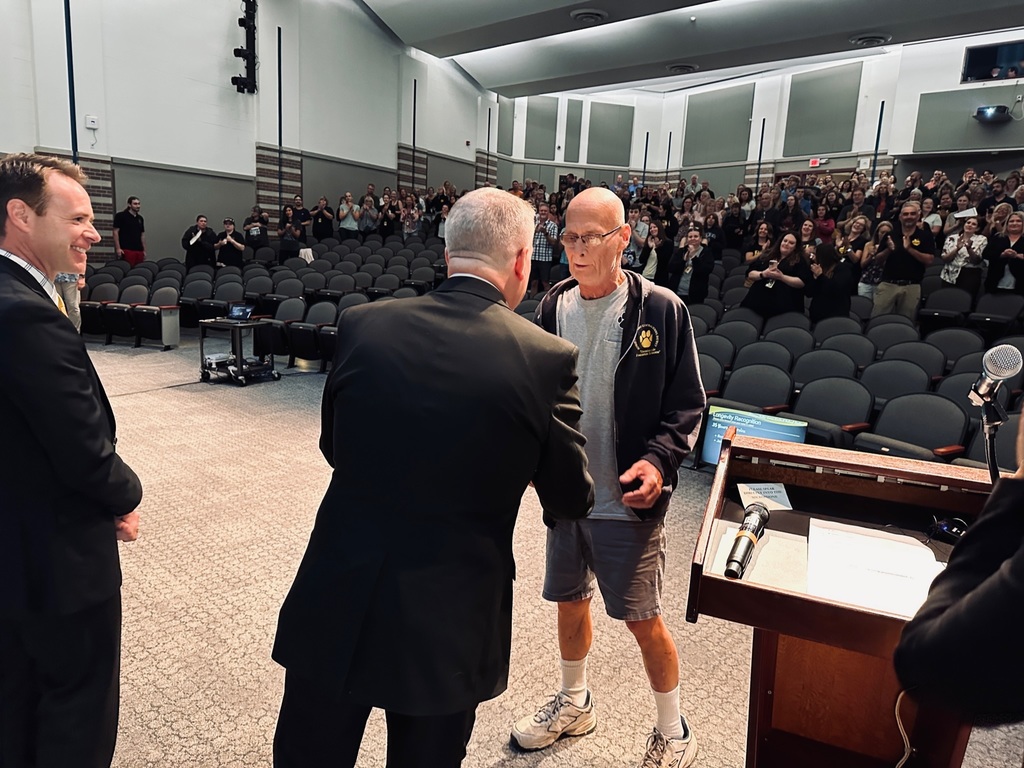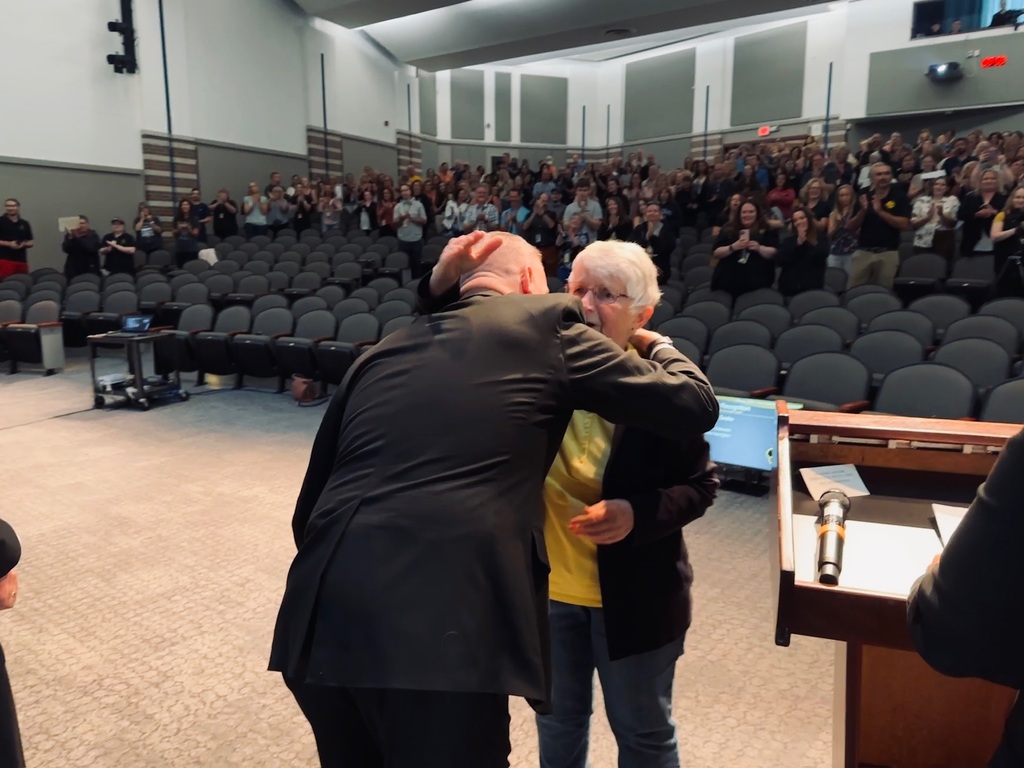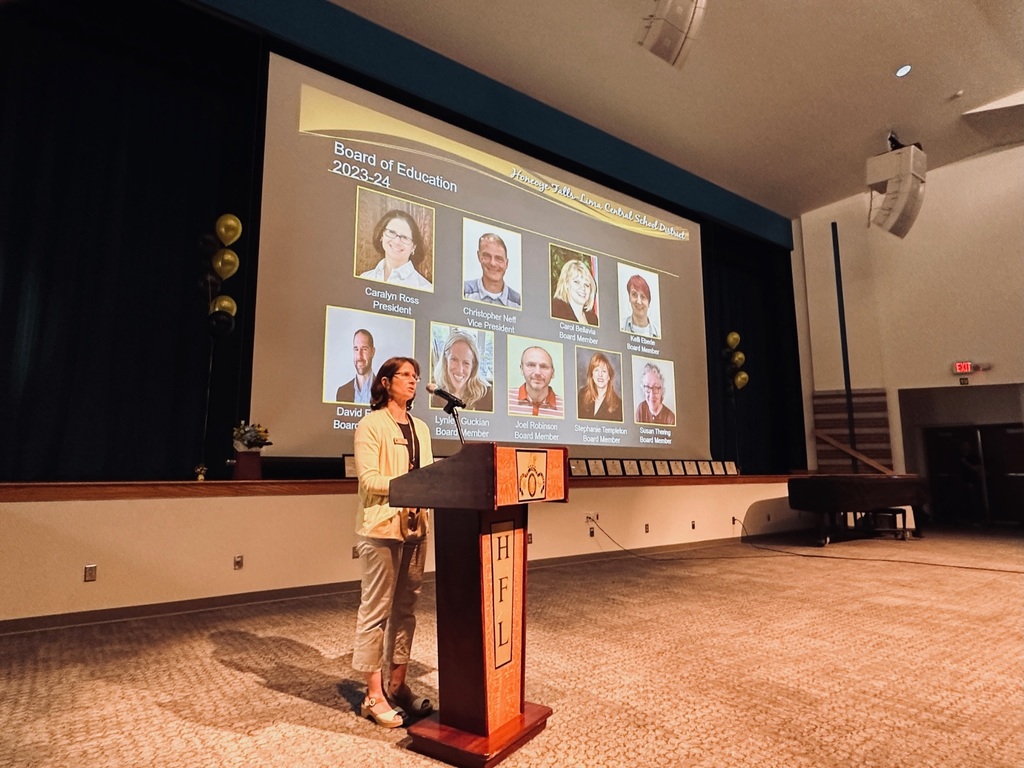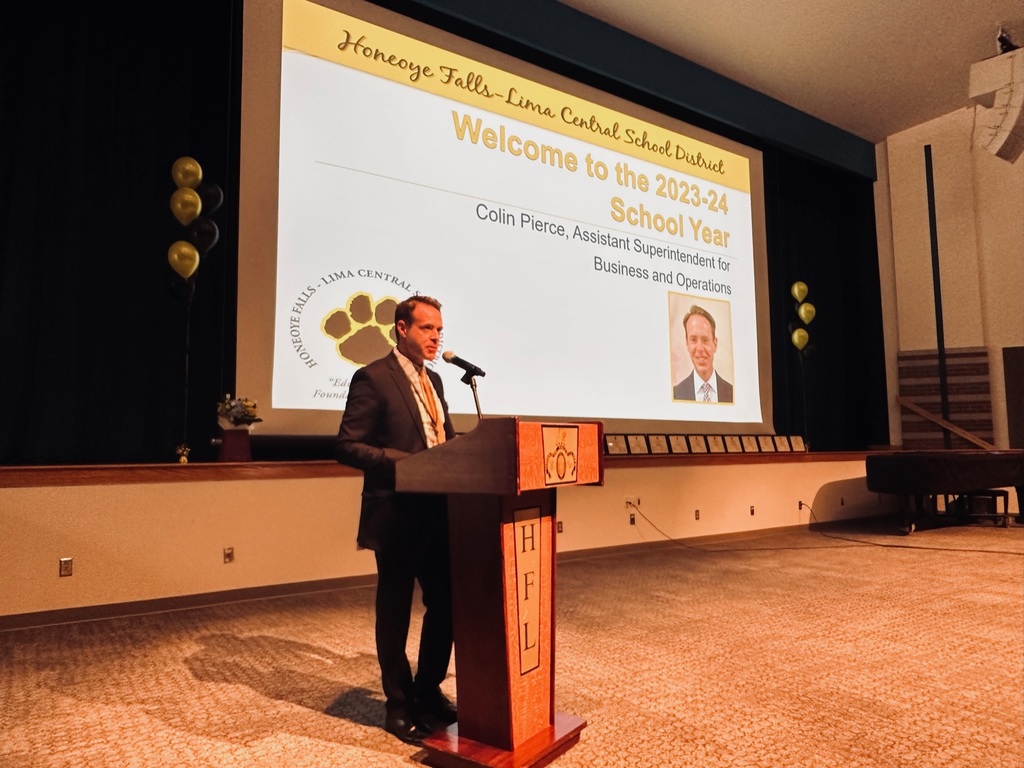 It was my honor today to introduce the staff @hflcsd to one of my teachers who helped change my trajectory. Mrs. Beth Ann Lambien Hooker. Your patience, kindness, understanding, and determination helped me grow and succeed in ways that I never thought possible. Thank you for being my teacher, a friend, a mentor, and a role model! Thank you for attending today's opening of school in your honor on this 29th of August 2023. I will always be one of your kids! -Gene